Myrtle Beach, SC - Central
"The Golf Capital of the World."

Details: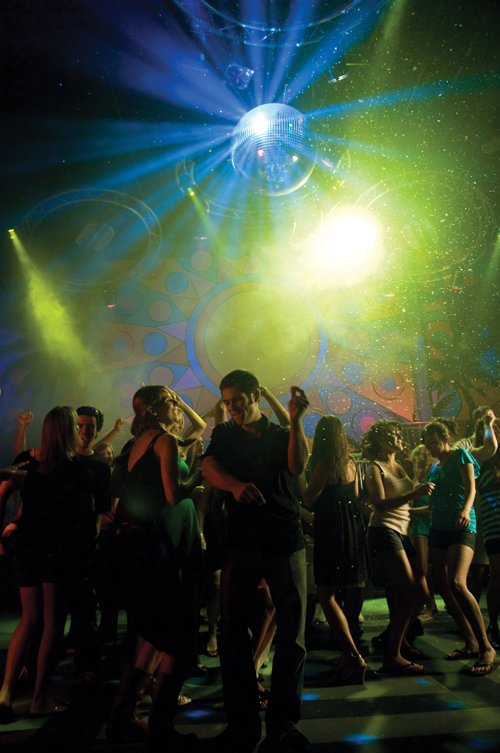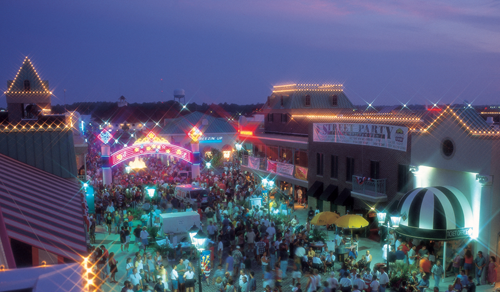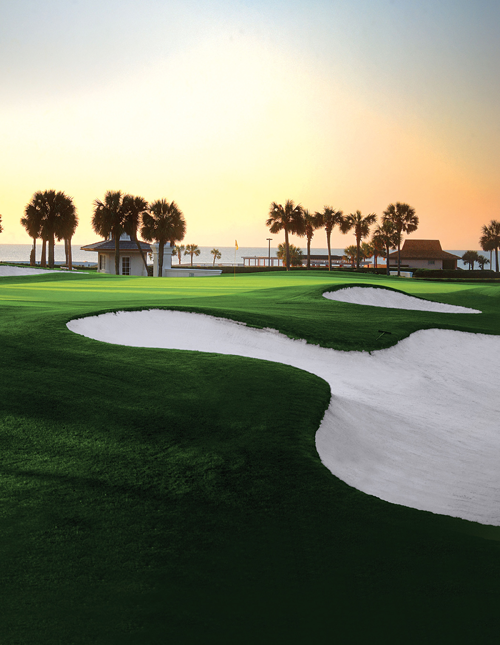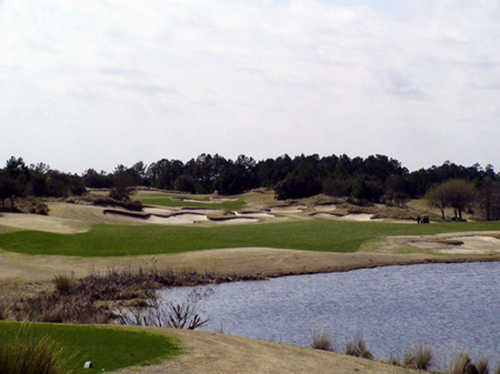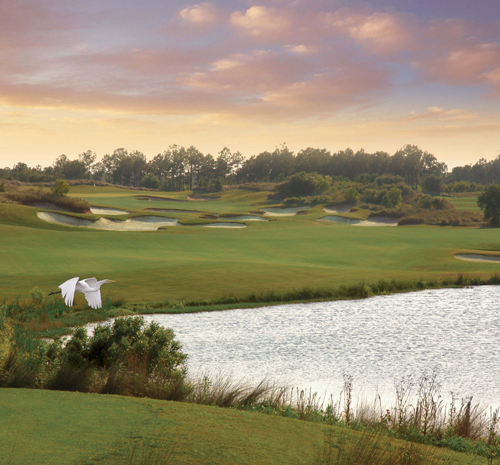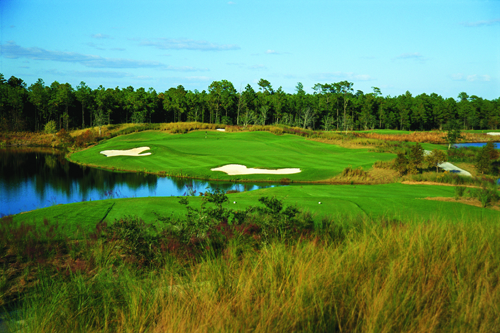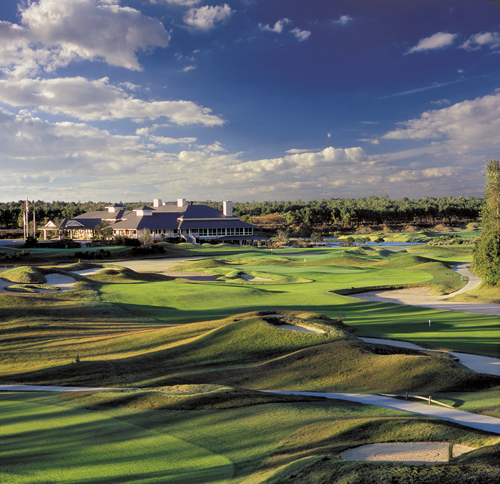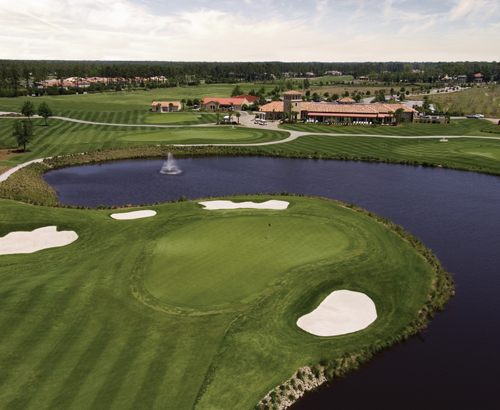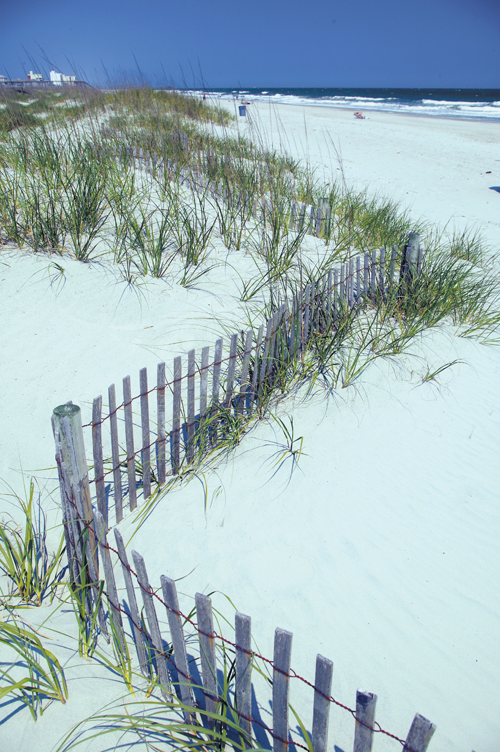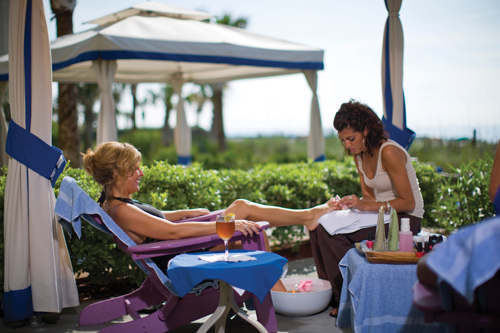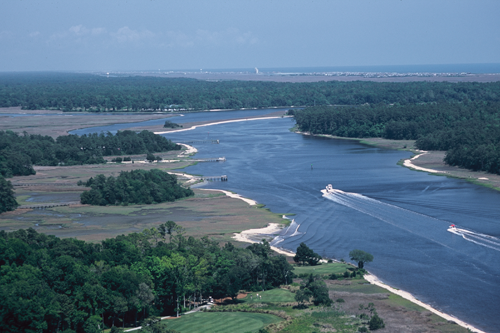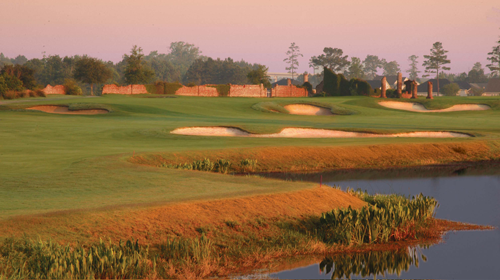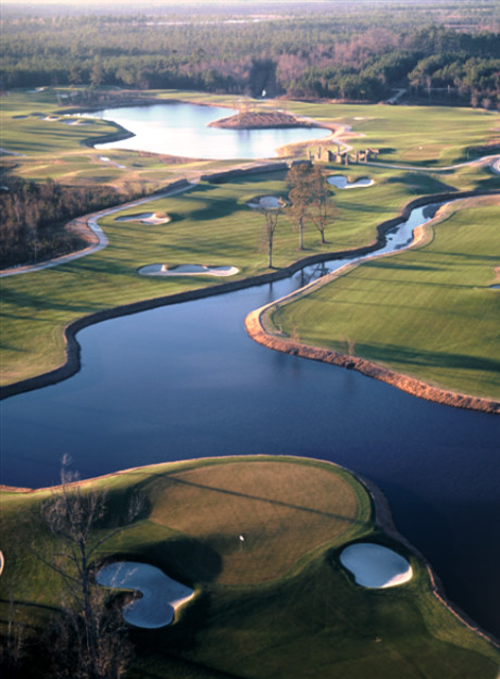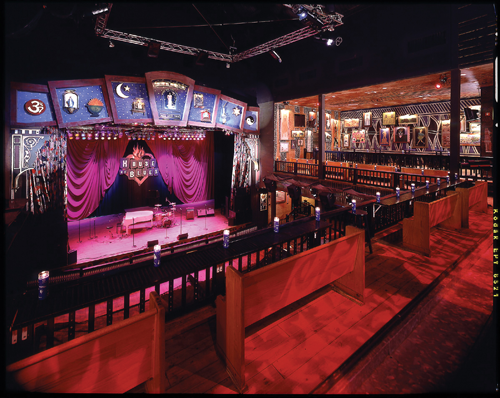 Myrtle Beach Overview- from a golfers perspective: Myrtle Beach is home to over 90 golf courses...from average to grand along with the area's mild climate, endless accommodations, and a wide variety of entertainment makes it a perfect golf escape destination for a golf group or a family golf get-a-way. Plenty of Golf Resorts, Golf Courses, and Myrtle Beach Golf Packages at your finger tips.
The Grand Strand, which Myrtle Beach Golf is often referred to, is on the East Coast of the USA in the state of South Carolina. This entire area stretches about 60 miles along Highway 17. Strand and Grand defined..Strand=The shore of a sea or a single thin length...such as a seemingly endless beach that stretches for miles and miles and miles. Grand = Above the rest. Both words define Myrtle Beach well.
There is a huge amount of area to cover; thousands of hotel rooms, about 1,690 holes of golf if we go with our estimate of 90 courses, a thousand plus restaurants and a boggling number of things to discover and do in Myrtle Beach. For these reasons it is our job as the Golf Concierge to cut through the clutter and give you our best overview and opinion on where to stay, play, dine and have some fun making it easier, faster and more fun for you to plan and go on your golf get-a-way.
Myrtle Beach is three distinct areas... Central, North and South Myrtle Beach. We cover each separately because each has its own unique charm and character. Also to make it easy to get to your tee times.
Central Myrtle Beach:The following is a list of some of the Central Myrtle Beach Golf Courses: Arrowhead GC, Burning Ridge GC, The Dunes club, Grande Dunes Members and Resort, Legends GC - Heathland, Legends GC-Parkland, Legends GC-Moorland, Man of War, MBN-Kings North, MBN-South Creek, MBN-West Course, Myrtlewood-Pine Hills GC, Myrtlewood-Palmetto GC, Quail Creek GC, River Oaks GC, Shaftsbury Glen GC, Wild Wing GC, Witch GC, Wizard GC, and the World Tour GC to name a few.
The above number of terrific courses couple with some of the top course designers from Arnold Palmer, Dan Maples, Nick Price, Roger Rulewich, Pete Dye to Arthur Hills make this a golf destination worth discovering and rediscovering.
Central Myrtle Beach special features: Myrtle Beach is located between the intracoastal waterway of the Atlantic on the west and the Atlantic Ocean on the east. A high-water-table pine forest lies to the west with most of the area between the waterway and the ocean on a higher sandbar location. Its tidal pools, Salt Marshes and intercostal offer a perfect environment for wild life from Alligators to some of the most beautiful birds in the world. And Golf.
After golf the long white sandy beaches and the warm Atlantic are less than a nine iron away. All this with a world-class array of lights and activity...At night it seems as fluorescent as Las Vegas along the central strip. You have big hotels that go on for miles along the ocean, boardwalks to discover, water parks, shops, mini-golf parks, floodlit driving ranges, gentlemen's clubs, sports bars and an endless array of eateries...From Honky-Tonk to Sophisticated it is all here. There is a theme-park atmosphere with cheap, I mean inexpensive, thrills but Myrtle Beach also offers quality as much as quantity.
Just off the Strip you have Broadway at the Beach with shops, entertainment, restaurants, bars and lot to do and see...fun. And just a little beyond this there are a number of beautiful resorts, courses and accommodations where golf and refinement go hand in hand.
Cost: Myrtle Beach is a major tourist destination in the summer...May to August. You need to pay attention to the seasons for the best rates. Summer time is vacation time and beach goers delight...Ocean front rates will be higher. During this time it's often a good idea to look up Myrtle Beach Vacation packages. Since you'll be traveling at the same time as the rest of the tourists, expect the prices to be quite expensive. Shoulder seasons from September to December you can find some pretty good deals and January to February I think is the best values times the rates are better for accommodations. Pick an early tee-time in summer to beat the heat, and a late tee-time in the winter to beat the cold. Either way, you can't go wrong.
Best time to Go: The best time to play golf on the Grand Strand is either spring (March to June) or fall (September through November). The temperature is perfect at these times of year and the humidity low. The sun provides just enough heat and along with the gentle breeze makes for a very comfortable round of golf.
Best value: December through February you can find some pretty good deals and I think is the best values times both for accommodations and golf. Pick a late tee-time during these winter months to beat the cold or any frost delays.
Weather Recap: One of the reasons that golfing is so popular in Myrtle Beach is that it has nearly perfect weather year round, and constant ocean breezes that help the area cool off even in the hottest of August days. Myrtle Beach has an average of 215 days of sunshine annually. It is located in a Humid Subtropical Climate Zone...Myrtle Beach enjoys a moderate climate with mild winters and warm summers. During the summer months it is very warm and humid but with pleasant ocean breezes and plenty of sunny days to make it more livable. July and August are the hottest months of the year with temperatures reaching around 90°F / 32°C and these are also the wettest months. There is the possibility of hurricanes at any time between the months of June and November.
"Hurricane Season" - Being in the subtropical climate zone the area is subject to the possibility of a Hurricane or two. June through November is considered "Hurricane Season." This generally means that hurricanes are more likely during this period than at any other time of the year. Sometimes many years can go by without any hurricanes and some years there are a few that need to be watched.
Average high and low temps:
January
49°F-28°F
February
53°F-30°F
March
61°F-37°F
April
71°F-44°F
May
78°F-54°F
June
85°F-62°F
July
98°F-67°F
August
87°F-66°F
September
82°F-60°F
October
71°F-48°F
November
62°F-39°F
December
53°F-32°F
Average Precipitation Inches:
January
4.19
February
3.45
March
4.64
April
3.24
May
4.51
June
3.38
July
5.34
August
4.99
September
4.96
October
3.61
November
3.39
December
3.34
Note: Times are representative of the 1st of each month and exact date data should be researched further.
| | | |
| --- | --- | --- |
| Month | Sun Rise | Sun Set |
| January | 07:20 | 17:18 |
| February | 07:12 | 17:46 |
| March | 06:44 | 18:12 |
| April | 06:03 | 18:36 |
| May | 05:27 | 18:59 |
| June | 05:01 | 19:21 |
| July | 05:09 | 19:30 |
| August | 05:27 | 19:16 |
| September | 05:49 | 18:41 |
| October | 06:10 | 18:00 |
| November | 06:34 | 17:23 |
| December | 07:02 | 17:07 |
Info from U.S.Naval Observatory Washington, DC 20392-5420
How to get to Myrtle Beach by Air:- Myrtle Beach International Airport (MYR)...Airlines such as: Allegiant Air, Delta, Continental, Northwest, Spirit, U.S. Airways, Myrtle Beach Direct Air and Porter. Non-stop service from Allentown, PA, Fort Wayne, IN - Grand Rapids, MI - Huntington, WV - Knoxville, TN - Youngstown, OH - Newark, NJ - Atlanta, GA - Detroit, MI - Memphis, TN - Columbus, OH - Hagerstown, MD - Newark, N - Pittsburgh, PA - Springfield, IL - Worcester, MA - Toronto, ON, Ft. Lauderdale, FL, New York, NY (Laguardia), Washington, DC (Reagan National), Charlotte, NC, Chicago, IL, Washington Dulles
- Wilmington, NC (ILM) New Hanover County Airport...ILM is about 1½ hours by car to Myrtle Beach. It offers non-stop flights to 7 major cities including: New York (LGA), Atlanta (ATL), Philadelphia (PHL), Washington DC (DCA), Charlotte (CLT), Orlando-Sanford (SFB), Chicago (ORD)* and service to many other cities. - Charleston Airport (CHS) - Is about 2½ hours by car to Myrtle Beach - It has over 128 flights a day or The airport has daily direct nonstop flights to New York, Boston, Chicago, Houston, Newark, Atlanta (ATL), Cincinnati, Memphis, Detroit, Washington DC and Philadelphia as well as to regional airports. Six airlines serve Charleston International Airport: American, Continental, Delta, United, US Airways and Southwest.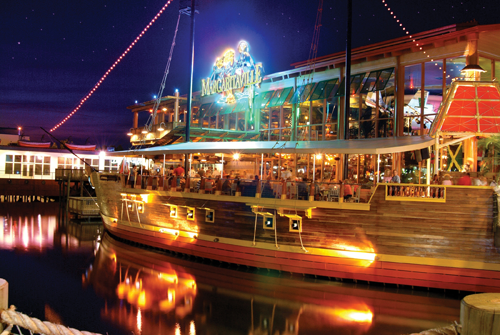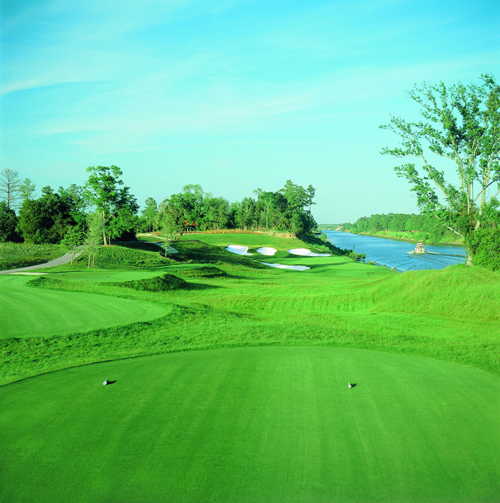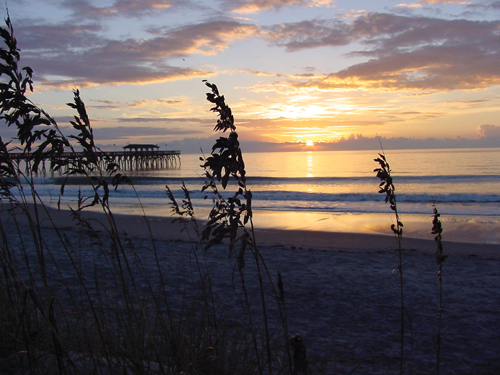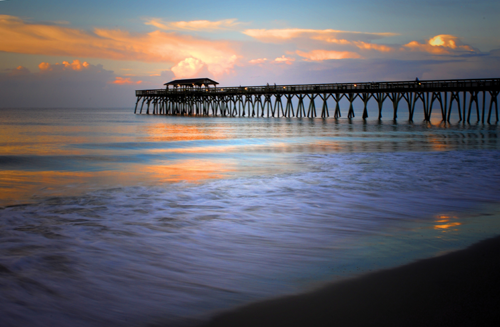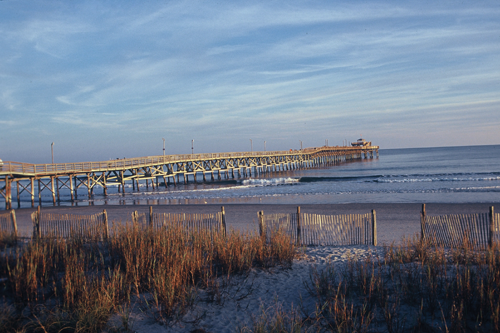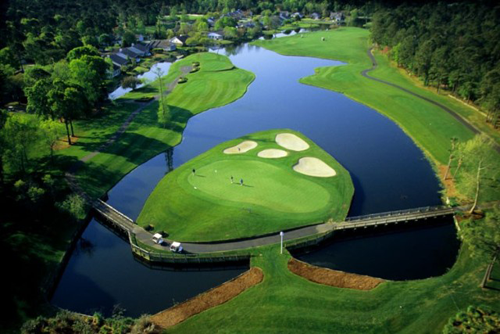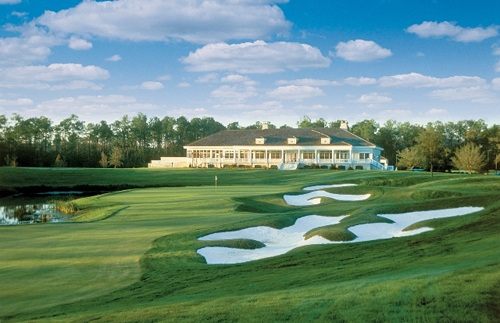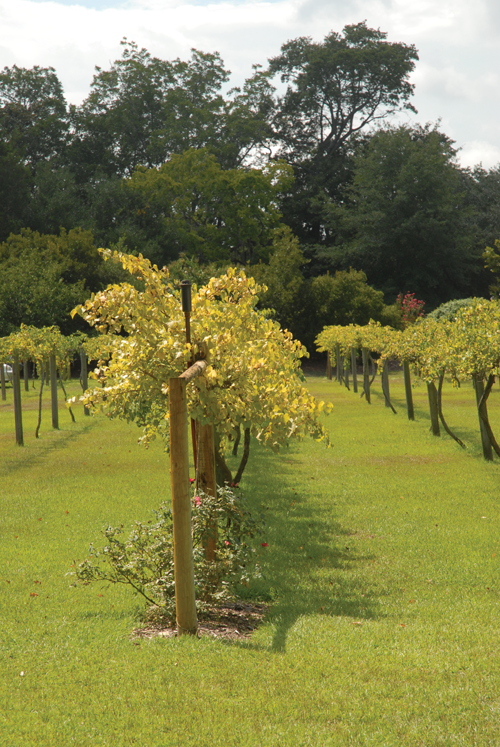 Night Life in Myrtle Beach: Myrtle Beach has night life galore...Live theaters, diner shows, music, dance, comedy clubs, celebrity concerts and movies. Experience the full spectrum of Myrtle Beach shows and local venues that include: Alabama Theatre, Carolina Opry, Celebration Music Theatre, Good Vibrations, The House of Blues, Legends in Concert, Medieval Times, Pirates Voyage, Carolina Improv, Atlantic Stage and the Palace Theatre.
Besides all the above you have restaurants from casual to gourmet, bars, night clubs, gentleman's clubs, taverns and a whole lot more. From 80's to Rock n' Roll to Blues and Jazz and Classical can be found here. Broadway at Beach has 20+ restaurants,100 specialty shops, 15 attractions including an IMAX theater and mini-golf, 3 on-site hotels and 10 nightclubs. And don't forget to visit Froggy Bottomz at Broadway at the Beach...it's live music playing today's and yesterday's favorites. Also Crocodile Rocks is a unique show that features nonstop dueling pianos. Two grand pianos face one another on stage, and alternating players ensure high-energy tinkling of the ivories all night. It's usually packed on weekends.
Suggested Local Attractions not to miss:
Golf Courses - Some of the best in the world.
Crafted Beer on the central strand...Visit these pubs that make their own...Gordon Biersch Brewery & Restaurant and Liberty Steak House & Brewery. Or just Pubs that serve hand crafted...Bumsteads Pub, Mellow Mushroom, For What it's Worth. If you want to take some home visit Piggly Wiggly. More craft beer than you can shake a stick at.
New South Brewing - Hand Crafted Brewery in Myrtle Beach. Tours and tastings on Tuesdays and Thursday's 3 to 5:30pm.
Broadway at Beach - 20+ restaurants,100 specialty shops, 15 attractions including an IMAX theater and mini-golf, 3 on-site hotels and 10 nightclubs.
NASCAR Speed Park - Challenge friends and family to a race where visitors can experience the excitement of NASCAR on seven challenging racetracks.
Shop to you drop...Prime Outlets...Shoppers delight: shopping malls, factory outlets, specialty shops, and flea markets. There are miles of boardwalk shopping as well.
La Belle Amie Vineyard wines Classic varietals to unique blends...Every Wednesday during the summer is Wine Wednesday. 1/2 price wine tastings all day, live music along with all American outdoor cooking (hot dogs & fixings, and more... from 1pm-5pm.) Admission is Free!
Ripley's Aquarium and other Ripley favorites - Journey into the underwater world voted the state's No. 1 tourist attraction in 1999. Other Ripley's attractions in the area include Ripley's Believe It or Not! Museum, Ripley's Moving Theater, and Ripley's Haunted House.
Franklin Burroughs and Simeon Chapin Art Museum - The Art Museum is dedicated to being one of the finest visual arts museums in the Carolinas. It engages visitors with unique and interactive exhibits, educational and creative programs for people of all ages.
Crocodile Rocks is a unique show that features nonstop dueling pianos. Two grand pianos face one another on stage, and alternating players ensure high-energy playing on the 88's all night. It's packed on weekends.
Help in planning your trip to Central Myrtle Beach: Any of the hotels/resorts noted to the above right will help plan all the details of your trip and or call or email GolfVacations.com
Click here for a free quote and details or Call Golf Vacations. 866-573-8450 -They will treat you well and give you the best service. Making it easier, faster and more fun to plan and go on your golf vacation.
Photo's courtesy of The North Myrtle Beach Chamber of Commerce Convention & Visitors Bureau.