Myrtle Beach, SC - South
"The South Strand is for the golfer that loves nature."

Details: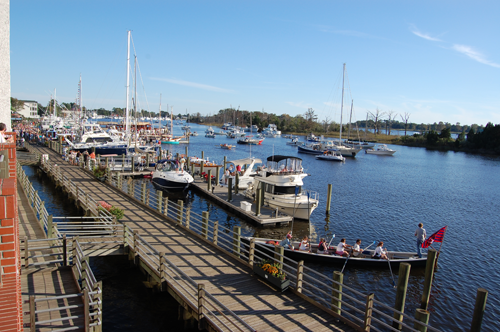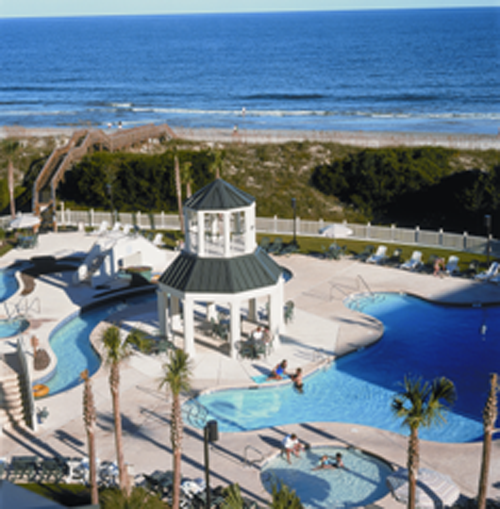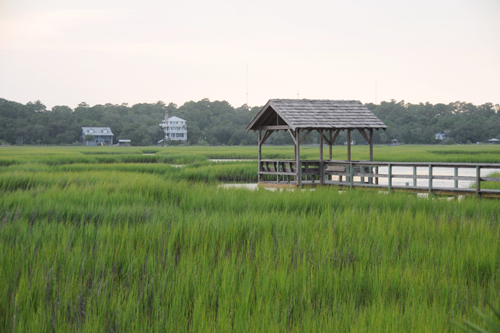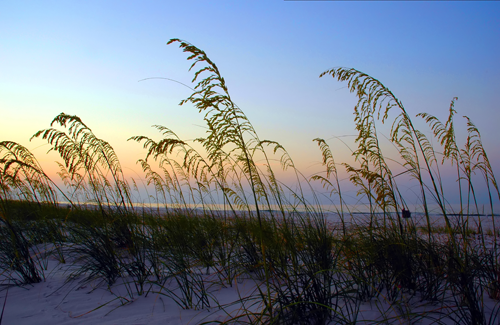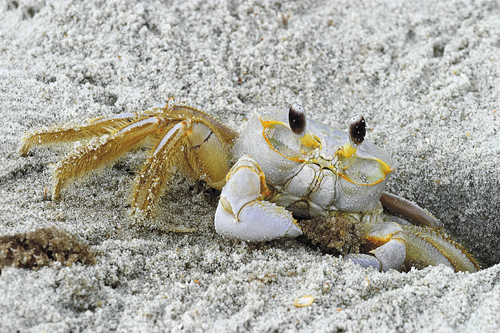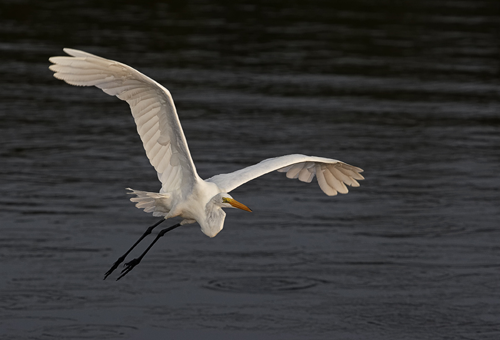 Myrtle Beach - from a golfers perspective: Home to over 90 golf courses...from average to grand along with the area's mild climate, endless accommodations, and a wide variety of entertainment makes it a perfect golf escape destination for a golf group, family golf get-a-way or a meeting with a bit of golf. There are plenty of Golf Resorts, Golf Courses, and Myrtle Beach Golf Packages at your finger tips.
The Grand Strand which Myrtle Beach Golf is often referred to is on the East Coast of the USA in the state of South Carolina. This entire area stretches about 60 to 100 miles along Highway 17. Strand and Grand defined...Strand=The shore of a sea or a single thin length...such as a seemingly endless beach that stretches for miles and miles and miles. Grand = Above the rest. Both words define Myrtle Beach well.
There is a hugh amount of area to cover; thousands of hotel rooms, about 1,690 holes of golf if we go with our estimate of 90 courses, thousand plus restaurants and a boggling number of things to discover and do in Myrtle Beach. For these reasons it is our job as the Golf Concierge to cut through the clutter and to give you our best overview and opinion on where to stay, play, dine and have some fun making it easier, faster and more fun for you to plan and go on your golf get-a-way.
Myrtle Beach is three distinct areas... Central, North and South Myrtle Beach. We cover each separately because each has it own unique charm and character. Also to make it easy to get to your tee times. You don't want to wake up and find that you have to drive an hour and half with morning traffic to reach your course on time from north to south.
South Myrtle Beach: South End Golf Courses to name a few: Blackmoor GC, Caledonia Golf & Fish.C, Founders GC-, Heritage GC, Heron Pt. GC, Indian Wells, Indigo Creek, International GC, Island Green, Litchfield GC, Pawleys Plantation GC, Prestwick GC, River Club GC, TPC of Myrtle Beach, Tradition GC, True Blue GC., Wachesaw East GC, Wedgefield Plantation GC, Wicked Stick GC, Willbrook Plantation. Most South End Golf Courses were built on reincarnated rice plantations with majestic live oaks draped in spanish moss lining the fairways.
Some of the South End Myrtle Beach golf course designers: Gary Player, Larry Young, Willard Byrd , Gene Hamm, Willard Byrd, Bill Mooney, Jack Nicklaus, Pete Dye, Tom Jackson, Tom Fazio, Ron Garl, Mike Stanz, Clyde Johnston, Poter Gibson, John Daily and Dan Maples to name a few.
On the south end of Myrtle Beach is the "South Strand." It is different than the rest and does have its own unique laid back charm. A place where history lives in harmony with the natural world. Vistas of water and salt marsh will surround you, perhaps you will see Dolphins or Sea Turtle as well as Sea gulls, Terns, Herons and Egrets that dance on the wind... and you'll discover peace and quiet of a different time. It is tucked away just about 10 to 30 miles or so south of the hustle and bustle of Myrtle Beach...Here, you will NOT find flashing neon signs or roller coasters. It has a quaint feel like that of a fishing village. It is unspoiled by concrete and high rises. It's a place sought out by fisherman, naturists, art lovers and golfers that love a slower pace. It has beautiful private beaches, few tourists and great restaurants. Experiencing unequaled beauty of raw nature with wide open sky, clear sea air, and wildlife in abundance in this unique ecosystem along with some awesome golf.
Area Special Feature: The area is made up of a number small unincorporated towns that give the "South Strand" it's unique character...Garden City Beach is small, relatively private and a quite beautiful area. Murrells Inlet is surrounded by water and is wonderful for fishing, finding oysters and fantastic seafood restaurants. This is the "Seafood Capital" of South Carolina and the home of "Restaurant Row". Litchfield Beach is an experience that combines quaint shops, hometown restaurants and pristine natural beauty. It is a very natural, quiet and reserved area that appeals to the well-heeled traveler. Pawley's Island...This is one of the oldest resort areas on the east cost of the good old USA. The island lies off the Waccamaw Neck a long narrow peninsula between the Atlantic Ocean and the Waccamaw River. The island is connected to the mainland by two bridges and is the home of "The Hammock Shops". DeBordieu...is a private gated community with a self contained private club featuring a Pete and P.B. Dye golf course, multiple clubhouses, pools and tennis facility. The city of Georgetown is located 35 miles south of Myrtle Beach where the Sampit, Great Pee Dee, and Waccamaw Rivers merge. This picturesque harbor town is South Carolina's third oldest city and has many historical houses and public buildings as well as several interesting waterfront restaurants. Some historians claim that American history began here in 1526 with the earliest settlement in North America by Europeans with African slaves.
Cost: Like Myrtle Beach the South Strand is a major tourist destination in the summer...May to August and prices are high. You need to pay attention to the seasons for the best rates. Summer time is vacation time and beach goers delight for the Carolinas and other areas of the south USA...Ocean front rates will be higher. During this time it's often a good idea to look up some Golf Vacation packages. In the shoulder seasons from September to December you can find some pretty good deals and January to February some great deals.
Best time to Go: The best time to play golf on the South Strand is either Spring (March to June) or Fall (September through November). The temperature is perfect at these times of year and the humidity low. The sun provides just enough heat along with the gentle ocean breezes to make for a very comfortable round of golf.
Best value: December through February you can find some pretty good deals and I think is the best value times both for accommodations and golf. Pick a late tee-time during these winter months to beat the cool mornings or any frost delays.
Weather Recap: One of the reasons that golfing is so popular in South Myrtle Beach is that it has nearly perfect weather year round. Constant ocean breezes help the area cool off even in the hottest of August days. The climate of South Myrtle Beach like its sister city Myrtle Beach is a mild subtropical zone. Its distance from the equator prevents it from becoming too warm and its distance from the Northeast keeps the wet and cold winters much further to the north. The water temperature stays within a nice comfort range due to the gulf stream that runs up the Grand Strand coast. During the summer months it is very warm and humid.
"Hurricane Season" - Being in the subtropical climate zone the area is subject to the possibility of a Hurricane or two. June through November is considered "Hurricane Season." This generally means that hurricanes are more likely during this period than at any other time of the year. Sometimes many years can go by without any hurricanes and some years there are a few that need to be watched.
The average warmest month is July. On average, the coolest month is January.
Average high and low temps:
January
60°F-37°F
February
63°F-39°F
March
70°F-45°F
April
77°F-51°F
May
83°F-59°F
June
88°F-67°F
July
91°F-71°F
August
89°F-70°F
September
85°F-66°F
October
77°F-55°F
November
79°F-46°F
December
62°F-40°F
Avrg Temps from the Weather Channel
Average Precipitation Inches:
January
4.66
February
3.41
March
4.00
April
2.67
May
4.21
June
5.63
July
6.13
August
7.40
September
6.64
October
4.26
November
3.25
December
3.94
Average precipitation from the Weather Channel
Note: Times are representative of the 1st of each month and exact date data should be researched further.
| | | |
| --- | --- | --- |
| Month | Sun Rise | Sun Set |
| January | 07:21 | 17:20 |
| February | 07:13 | 17:49 |
| March | 06:46 | 18:14 |
| April | 06:05 | 18:37 |
| May | 05:29 | 19:00 |
| June | 05:09 | 19:22 |
| July | 05:11 | 19:31 |
| August | 05:30 | 19:17 |
| September | 05:51 | 18:43 |
| October | 06:11 | 18:02 |
| November | 06:36 | 17:26 |
| December | 07:01 | 17:09 |
Info from U.S.Naval Observatory Washington, DC 20392-5420
How to get to South Myrtle Beach by Air: Myrtle Beach International Airport (MYR)...About 58 minute drive from Airport to Georgetown and about a 19 minute drive to Murrells Inlet. Airlines such as: Alleglant Air, Delta, Continental, Northwest, Spirit, U.S. Airways and Myrtle Beach Direct Air offer service to Myrtle Beach. Non-stop service from Allentown, PA, Fort Wayne, IN - Grand Rapids, MI - Huntington, WV - Knoxville, TN - Youngstown, OH - Newark, NJ - Atlanta, GA - Detroit, MI - Memphis, TN - Columbus, OH - Hagerstown, MD - Newark, N - Pittsburgh, PA - Springfield, IL - Worcester, MA - Toronto, ON, Ft. Lauderdale, FL, New York, NY (Laguardia), Washington, DC (Reagan National), Charlotte, NC, Chicago, IL and Washington Dulles to name a few places. This information is to the best of our Knowledge...Please check with you agent or airline to confirm service.
- Charleston International airport (CHS)......About 1 hour 30 minute drive from Airport to Georgetown and about 1 hour 53 minute drive 71 to Murrells Inlet. Airlines that fly into CHS are: American, Delta, Continental, Northwest, United, U.S. Airways and Southwest. Non-stop service from Newark, NJ - Atlanta, GA - Baltimore, MA, Detroit, MI - Houston, TX, Nashville, TN - Mimi, FL - Newark, NJ - New York, NY (LaGuardia), Mimi, FL - Philadelphia, PA - Washington, DC (Reagan National/Dulles), Charlotte, NC - Chicago, IL to name a few places. This information is to the best of our Knowledge...Please check with you agent or airline to confirm service.
Night Life in South Myrtle Beach: There are lots of Restaurants and Bars. Fresh seafood and time-honored traditions attract an impressive list of great chefs that incorporate local fare into world-class menus. A tour of the area's cuisine includes an infinite variety of eateries, from award-winning establishments to intimate cafes. Murrells Inlet has "Restaurant Row" with breathtaking views of the saltwater marsh and the Marsh Board Walk with a dozen or so great restaurants. Many of which have an outside patio to enjoy the saltwater breeze and beautiful sites. Live music happens nightly all along the boardwalk. Listen and dance to everything from rock to piano, country to jazz. The nightlife is just as impressive. At Wahoo's and Hot Fish Club you can sit at one of the outdoor bars to enjoy the view of the marsh and amazing sunset and enjoy the entertainment from the live bands that play several nights a week. Pawleys Island/Litchfield you'll find dining in quaint restaurants and bistros surrounded by centuries-old Live Oaks as memorable as it is delicious. Georgetown has a gallery of fine restaurants along the picturesque Sampit River boardwalk or dine overlooking Winyah Bay in Historic Georgetown. There is plenty to do and see after sunset.
Suggested Local Attractions not to miss:
Golf Courses - Lots of great courses to select from see notes above and to the right.
Fishing/Boating/Watersports - Try Georgetown Charters...year round inshore,Jetty,offshore and Gulf stream charter fishing 1/2 day, 3/4 day and full day trips.
Huntington Beach State Park...Don't for get to just relax with some beach time, reading, sunning and swimming. This could be the best beach in the Grand Strand. This pristine beach is part of a wildlife preserve. Excellent wildlife watching on the saltwater marsh and freshwater pond. There is a nature center and boardwalk on the marsh.
Hobcaw Barony - A 17,500-acre wildlife refuge has been preserved...you can see what the area was like hundreds of years ago. The Barony is blend of nature, science and education. Franklin D. Roosevelt and Winston Churchill visited to vacation and hunt here. It has exhibits on coastal ecology and history. There are aquariums, touch tanks, and video presentations; there are guided three-hour tours on Tuesday, Wednesday, and Friday morning and Thursday afternoon.
Shopping...Along with many shops in each area there is the the Lazy Gator a unique gift shop in Murrells Inlet. "Get Lazy" is there motto. Sit back in some old fashioned rocking chairs on their low country style wraparound porch and just watch the world go by. They have homemade fudge and an ice cream bar. You'll also find specialized jams, sauces, dressings and dips. The Lazy Gator is home to some some top brands from nautical gifts, home and garden decor items, jewelry, toys, apparel, sea shells, a large variety of greeting cards, Christmas decor and lots more.
Craft Beer...Quigley's Pint and Plate Brew Pub - Pawleys Island...Great food and great one of a kind beer...Not sure you can take any home.
The Carolina Rover will take you on a 3 hour cruise that is guaranteed to be unlike any other attraction along the Grand Strand. The most relaxing and carefree way to experience the historic, unspoiled Low Country nature surrounding Georgetown and Winyah Bay.
Georgetown occupies a unique place in American history. Some historians claim that American history began here in 1526 with the earliest settlement in North America by Europeans with African slaves. Lots of history here not to be missed.
Georgetown County Museum is located in the heart of the historic district, and it includes numerous artifacts from the earliest settlers of the region, namely the Native American tribes who called this region home before the arrival of the Europeans. The museum also includes a letter from General Francis Marion, aka the Swamp Fox.
Brookgreen Gardens is an outdoor nature preserve with acres of gardens to walk in which surround some of the most fabulous sculptures in the world. No visitor to the Grand Strand should miss this spectacular place!
Help in planning your trip to South Myrtle Beach: Any of the hotels/resorts noted to the above right will help plan all the details of your trip and or call or email GolfVacations.com
Click here for a free quote and details or Call Golf Vacations. 866-573-8450 -They will treat you well and give you the best service. Making it easier, faster and more fun to plan and go on your golf vacation.
Photo's courtesy of Mark Hilliard and the Georgetown County Chamber of Commerce