Palm Springs, CA
"Year-round...golf fun in the sun...you can not miss here!"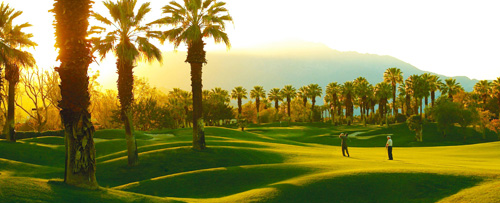 Details: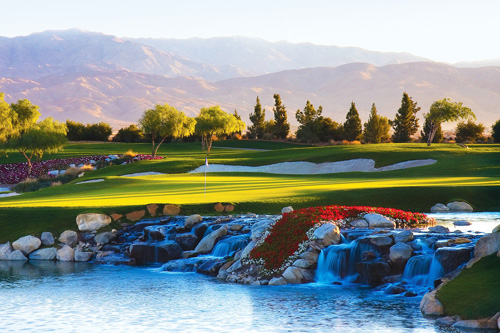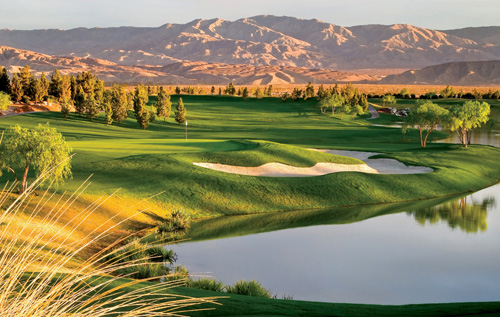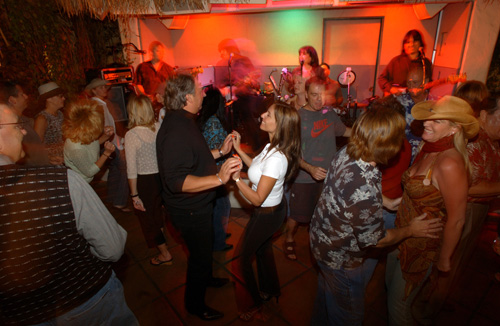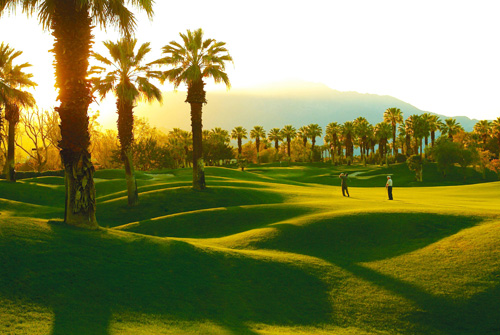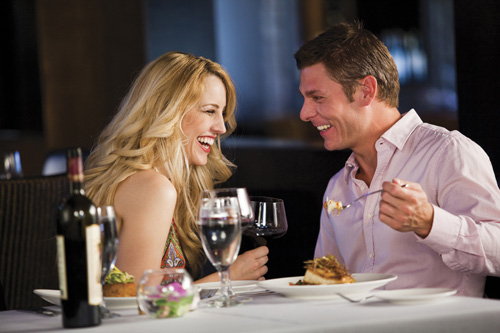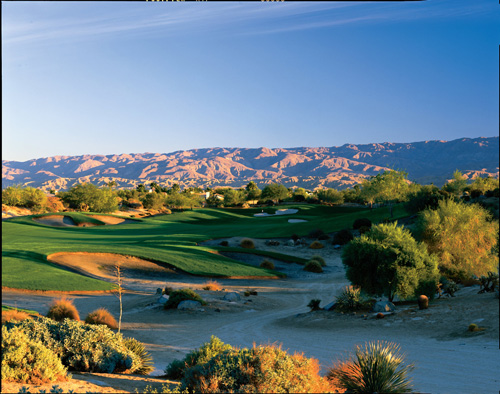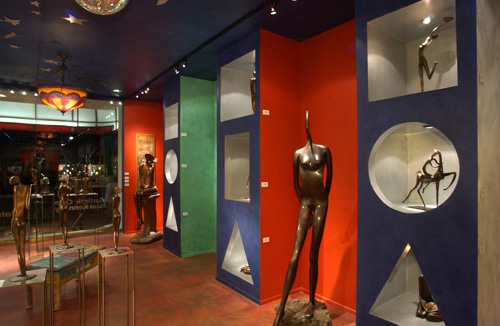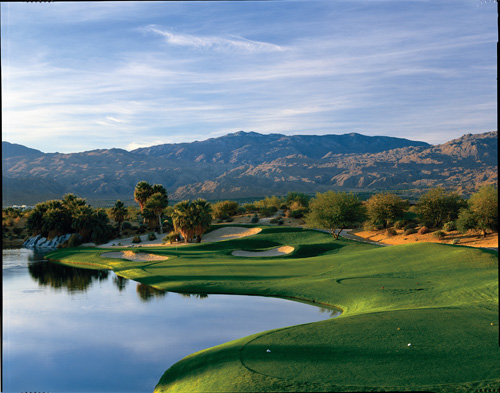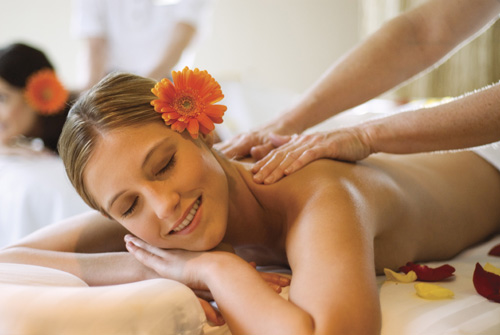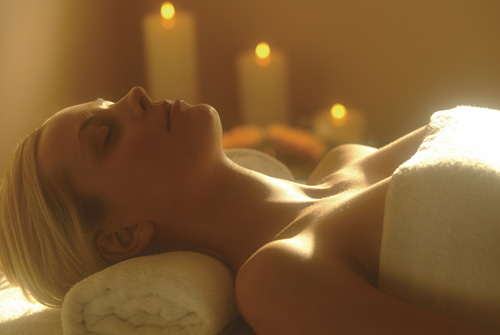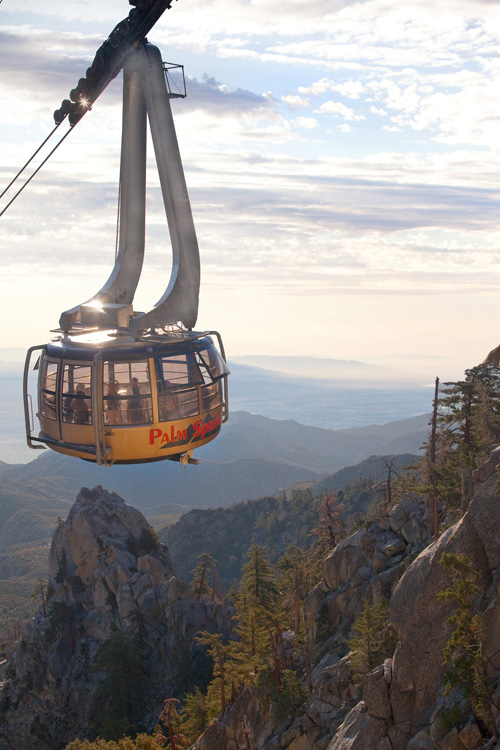 Palm Springs Overview- from a golfers perspective: Palm Springs is one of the top golf destinations in the world and in the five most consistently hot cities in the US. It's smoken hot and not just with the temperatures. Yes there is and average of 350 days of sun but there is more terrific golf courses than Bob Hope, Frank Sinatra, Dean Martin and Sammy Davis Jr. and the rest of Hollywood could every have imagined. These are just a few of the stars of yesteryear that help build the awareness for Palm Springs golf. They escaped here from the stress of "Tinsel Town" to Play Palm Springs Golf and often. All were golfers that love the game and loved the Palm Springs area. So will you.
Palm Springs is just one of the areas cities in this desert oasis of California Golf within the Coachella Valley that is nestled at the base of the majestic San Jacinto Mountains. Breathtakingly beautiful. Other towns to note in the area are Rancho Mirage, La Quinta, Palm Desert, Indio, Cathedral City, Desert Hot Springs and Indian Wells. These towns should not be ignored and where some of the most outstanding area courses are located. All within an easy drive to one another. A desert world of golf among palm trees and beautiful mountains.
This is an outdoor adventure play ground that is combined with quite a lot of culture as well...there is life after golf here...the arts, theater, museums, art galleries, restaurants galore and yes gaming and lots of other entertainment too. "Palm Springs, California is the ultimate desert golf playground."
Area Special Feature: Palm Springs California is well-known as one of the most reliable and consistent sunny destinations in the USA. A place where golf is played 365 days a year. As a golfer the natural beauty of your surroundings is a big consideration as to the destinations you choose to play. You cannot beat the natural beauty of the desert and mountains that surround Palm Springs California. Combine with the steady sunshine and it puts it among the world's most popular and beautiful golf in the world.
Palm Springs is in the Colorado-Sonoran Desert and has abundance of wildlife, and beautiful desert flora and fauna. A notable tree occurring in the wild there is the California Fan Palm.
For desert wildlife you see Geckos, Iguanas, lizards, and Snakes of all kinds along with White-Tailed Antelope Squirrels to Coyotes to Bighorn Sheep.
Palm Springs is located in the Coachella Valley desert region area and is surrounded by mountains on all sides; From the North is the San Bernardino Mountains with over 11,000 foot elevations, from the south is the Santa Rosa Mountains with over 8,000 foot elevation and to the West by the San Jacinto Mountains with over 10,000 foot elevation. While to the East is the Little San Bernardino Mountain with a height of 5,000 plus feet. Here you will see some of southern California's most breathtaking scenery and tallest mountain ranges.
Golf Course Suggestions: With over 110 courses in the valley it is difficult to choose. Here are few of our selection of courses we don't think you should miss...More details above right on this page... PGA WEST - Stadium Course, Nicklaus Course, La Quinta Resort - Mountain Course, Desert Willow - Mountain View Course, Firecliff Course, Shadow Ridge - Nick Faldo Course, Classic Club- Arnold Palmer Course, Trilogy Golf Club, Indian Wells Golf Resort-Celebrity and Players, Shadow Ridge, Desert Willows, Desert Falls, Mission Hills - Player Course, Mission Hills - Dye Course.
Cost: In season....from November to Mar the prices are pretty step all around...golf included.
Best time to Go: September and October. This is shoulder season. Still warm but cooling off. Prices are better.
Best value: Summer...It's hot but not humid and the prices are low for both rooms and golf. Some of the outdoor activity slows, closes and or moves indoors but still active. I would suggest June. Golf in early morning or evening to avoid the hot rays of the day.
Weather Recap: Palm Springs is in a desert region with a hot and dry climate with low humidity and more than 350 days of sunshine along with an annual average rainfall of only about 4.8 inches. This climate is a result of it location and and that it is surrounded and sheltered by beautiful Mountains....San Bernardino Mts, Santa Rosa Mts, San Bernardino Mts and San Jacinto Mountains.
Winter Months...December, January, February provide bright sunshine and consistently warm and beautiful weather. These are the months where you will find the most rain fall and that's not much...combined the average is about 1.0 inch and this is limited to brief showers mostly in the evenings. Temps average highs are in the low 70°F range and the average lows temps in the mid to high 40°F range. Shorts in the day and a sweater weather in the evening. Beautiful!
Spring Months...March, April, May the weather during this time of year is gorgeous and almost always sunny. March has brilliant sunshine and pleasantly warm temperatures with highs in the mid 80°F range as and low 54°F range and with very little rainfall. In fact, rainfall in March is usually less than 1/2 of one inch of rain total for the entire month. April is characterized by bright sunshine, warm and dry air, and daily high temps in the mid to high 80°F range. May the temps start to creep into the 90°F range and the lows in the mid 60°F range.
Summer Months...June, July and August - These are the hottest months and of the year with the average high temps in the low 100°F range and the average lows in the low to mid 70°F range. On average, the warmest month is July. Breezes from the Pacific Ocean help to moderate the temps and don't allow them to get to high like in other desert climate zones. The rain fall is almost non-existent with a combined total average of less the 1/2 of one inch. It's hot but dry with nearly zero humidity.
Fall Months...September, October, November seem to be extension of summer with bright sunshine and clear blue skies with a few days where the high temps are in the low 100°F range. The low temps in the mid to high 70°F range then dipping to the low 50°F range in November. Rain fall is minimal for these months with an average of 0.26 inches that zero point 26...Almost negligible.
Average high and low temps:
January
70°F-44°F
February
75°F-47°F
March
80°F-51°F
April
88°F-56°F
May
95°F-63°F
June
104°F-70°F
July
108°F-76°F
August
107°F-76°F
September
101°F-71°F
October
91°F-61°F
November
78°F-50°F
December
70°F-43°F
Average Precipitation Inches:
January
1.26
February
1.15
March
0.63
April
0.08
May
0.06
June
0.05
July
0.19
August
0.40
September
0.39
October
0.11
November
0.29
December
0.61
Note: Times are representative of the 1st of each month and exact date data should be researched further.
| | | |
| --- | --- | --- |
| Month | Sun Rise | Sun Set |
| January | 06:51 | 16:48 |
| February | 06:43 | 17:17 |
| March | 06:15 | 17:43 |
| April | 05:34 | 18:07 |
| May | 04:57 | 18:28 |
| June | 04:36 | 18:52 |
| July | 04:39 | 19:01 |
| August | 04:58 | 18:47 |
| September | 05:20 | 18:12 |
| October | 05:40 | 17:31 |
| November | 06:05 | 16:54 |
| December | 06:33 | 16:37 |
Note: Above times are representative of the 1st of each month and exact date data should be researched further. Data from the U.S. Naval Observatory.
How to get to Palm Springs By Air...Palm Springs International Airport (PSP) is served by ten airlines that connect to hundreds of cities worldwide. Every year, PSP welcomes visitors from over 500 cities around the world. Below is the latest list of major airline that service Palm Springs Non-Stop. Bellingham, Washington (BLI), Calgary, Alberta (YYC), Dallas / Fort Worth, Texas (DFW), Denver, Colorado (DEN), Edmonton, Alberta (YEG), Las Vegas, Nevada (LAS), Los Angeles, California (LAX), Minneapolis / St. Paul, Minnesota (MSP), O'Hare / Chicago , Illinois (ORD), Phoenix, Arizona (PHX), Portland, Oregon (PDX), Sacramento, California (SMF), Salt Lake City, Utah (SLC), San Francisco, California (SFO), Seattle, Washington (SEA), Vancouver, British Columbia (YVR)
To clear international general aviation flights Palm Springs International Airport (PSP) has a Customs Officer available 24 hours a day with just four hours prior notice.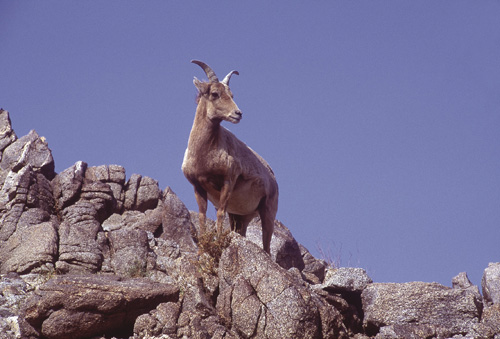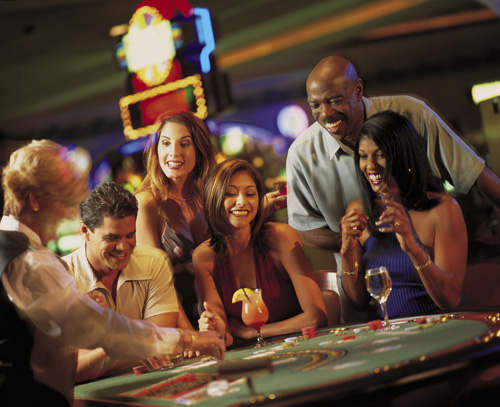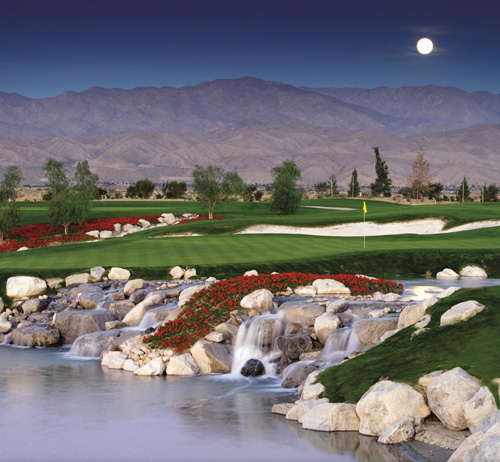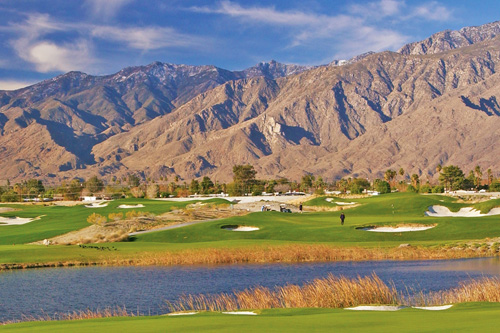 Night Life in Palm Springs: We are sure the Night Owl lives in every golfers sole...After golf and the sunsets the desert nightlife comes alive from casual to elegant from good hole in the wall bars to casinos. This is all concentrated and in abundance in down town Palm Springs. Nightlife can be found in a trendy up-market bars along Palm Canyon Drive to good ol'bar cowboy bars. There is plenty of nightlife spots to suit anyone's and everyone's taste. You can mingle with the Hollywood stars or hang with the locals when downtown Palm Springs becomes a street fair. Every Thursday evening Palm Canyon Drive is closed off to traffic. There's 100's of venues to choose from. Great food of all types and you don't have to go very far to find a casino to choose from. There are terrific Arts festivals happening on a regular basis, especially in winter and spring. Mingle in supremely stocked bars, undulate your body to the pulsating rhythm on a dance floor with a wide assortment of DJ drive to live music...techno, hip-hop, 60's, ballroom, Jazz...you name it, they got it. You are guaranteed a good time weather you prefer to dance, lounge, game, visit gentlemen's clubs or circulate around the scene. It is fully entertaining.
Palm Springs Suggested Local Attractions Not to Miss:
110 Golf Courses within 45 minutes of one another.
Palm Springs Follies...a fabulous vaudeville-style revue. Staring retired professional performers. Patterned after the Ziegfeld Follies of the early 20th century. I would say it is a must-see.
Village Fest Every Thursday...An old fashioned street fair, musicians, food, arts crafts and a local Farmers Market.
Take a hike...Indian Canyons is one of the most beautiful attractions in Palm Springs and just a few miles outside of town. Hike along running streams, see lot of the ancient California Fan Palms and beautiful flora, fauna and wildlife of the desert.
Thousand Palms Oasis...You're in the desert-right. So go explore and oasis. You might even find a Gene there.
The Coachella Valley Preserve has springs, dunes, mesas, hiking, and riding trails. just 10 miles east of Palm Springs near Thousand Palms.
The Aerial Tram....A 10 minute ride of breathtaking natural beauty taking you on a journey up the sheer cliffs of Chino Canyon seeing views that cover 14,000 acres of the Mount San Jacinto State Park and Wilderness Area. You will ride from 2,643 ft. at the base to 8,516 ft at the top and no matter what the season you will enjoy a one-of-a-kind wilderness experience.
Take a Glider Ride...It's a bird, it's a plane, nooo...it's a glider! An awesome experience!
The Living Desert...A Zoo and a Preserve - See alot of the natural desert animals and plants.
Balloons Above...Take a hot air ballooon ride. What a great way to see the desert your are visiting. Quietly view breathtaking vistas of some of the most picturesque landscapes in the golf world. Vineyards, polo fields, world famous golf courses, and exotic orchards are just a few of the unbelievable sights you will experience. Your flight direction is determined by the breeze.
Golf and lots of it but beside that there are...Aerial Adventures, Baseball/Softball/Soccer, Movie Theaters, Biking, Hiking, Museums, Tours of the mountains and desert, Horseback Riding, Off-Road Adventures, Balloon Flights and Eco-Tourism. There's lots to do.
Help in planning your trip to Palm Springs: Any of the hotels/resorts noted to the above right will help plan all the details of your trip and or call or email GolfVacations.com
Click here for a free quote and details or Call Golf Vacations. 866-573-8450 -They will treat you well and give you the best service. Making it easier, faster and more fun to plan and go on your golf vacation.