Myrtle Beach, SC - North
"Golf by day and Shag by night"

Details: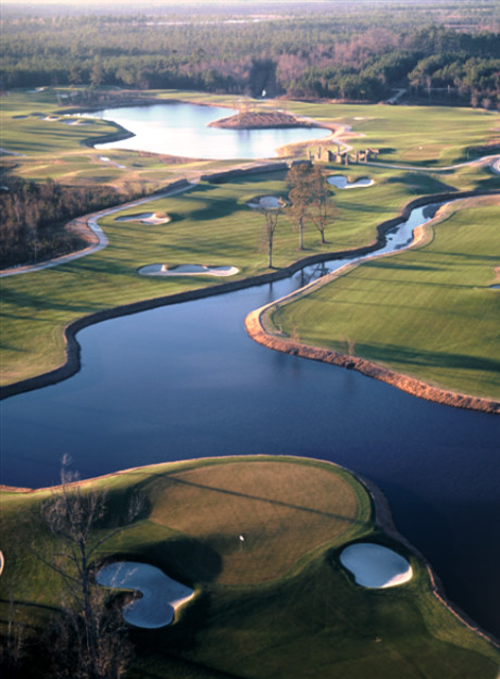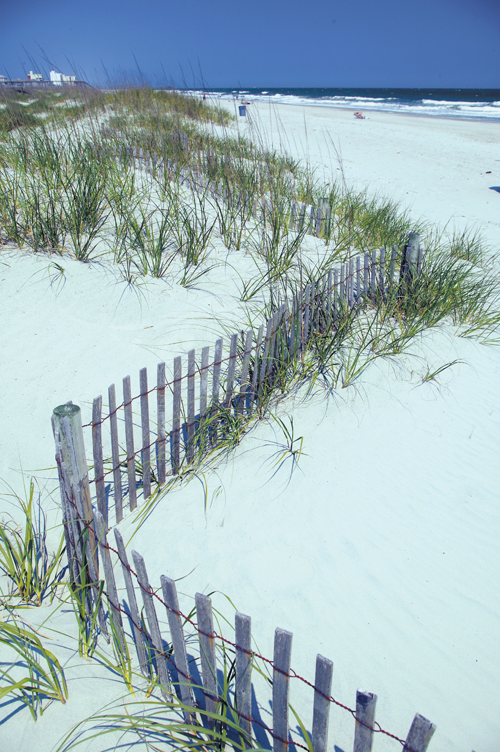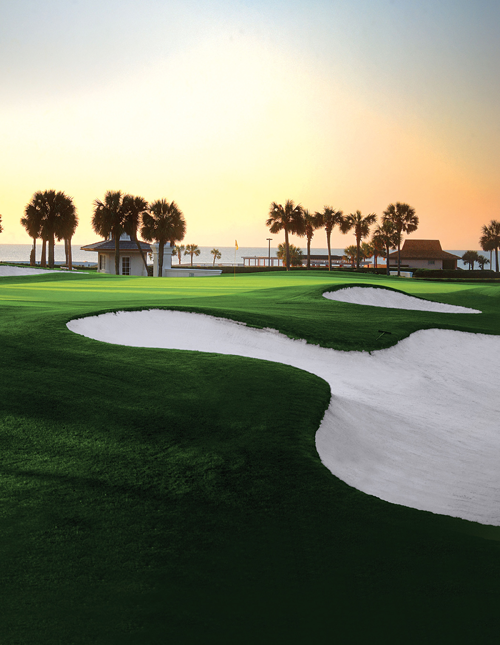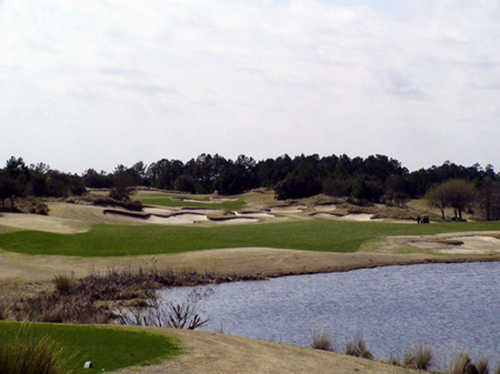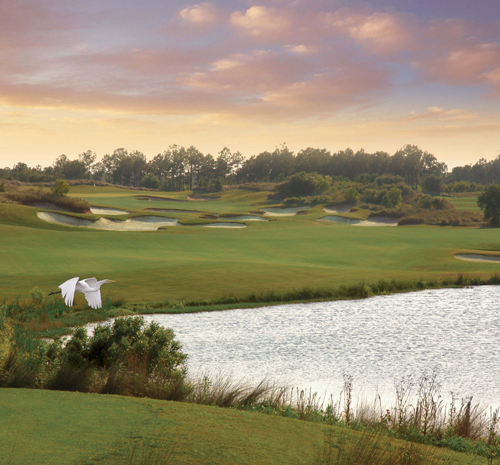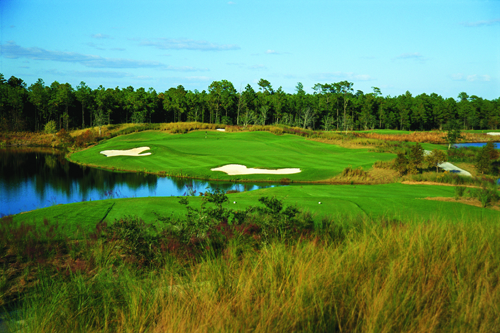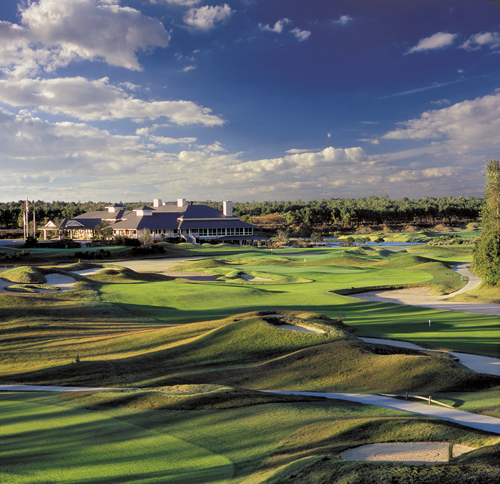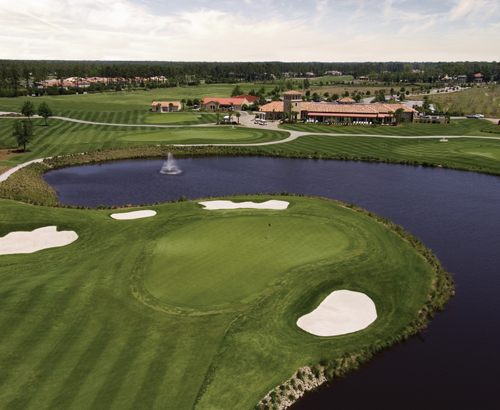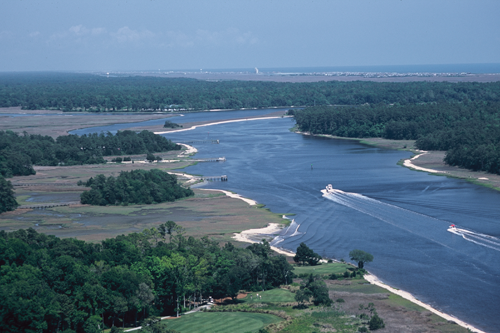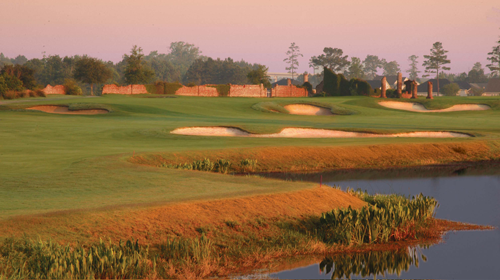 Myrtle Beach Overview- from a golfers perspective: Home to over 90 golf courses...from average to grand along with the area's mild climate, endless accommodations, and a wide variety of entertainment makes it a perfect golf escape destination for a golf group or a family golf get-a-way. Plenty of Golf Resorts, Golf Courses, and Myrtle Beach Golf Packages at your finger tips.
The Grand Strand, which Myrtle Beach Golf is often referred to, is on the East Coast of the USA in the state of South Carolina. This entire area stretches about 60 to 100 miles along Highway 17. Strand and Grand defined..Strand=The shore of a sea or a single thin length...such as a seemingly endless beach that stretches for miles and miles and miles. Grand = Above the rest. Both words define Myrtle Beach well.
There is a huge amount of area to cover; thousands of hotel rooms, about 1,690 holes of golf if we go with our estimate of 90 courses, a thousand plus restaurants and a boggling number of things to discover and do in Myrtle Beach. For these reasons it is our job as the Golf Concierge to cut through the clutter and give you our best overview and opinion on where to stay, play, dine and have some fun making it easier, faster and more fun for you to plan and go on your golf get-a-way.
Myrtle Beach is three distinct areas... Central, North and South Myrtle Beach. We cover each separately because each has it own unique charm and character. Also to make it easy to get to your tee times.
North Myrtle Beach:Some of the North Myrtle Courses: Arcadian Shores GC, Arcadian Shores, Azalea Sands, Barefoot GC - Dye Course, Barefoot GC - Fazio Course, Barefoot GC - Love, Barefoot GC - Norman Course, Beachwood GC, Black Bear GC, Brierwood GC, Brunswick Plantation - Willard Byrd, Crows Creek, Crown Park GC, Diamond Back, Eagle Nest GC, Farmstead GC, Glen Dornoch GC, Heather Glen, Long Bay GC, and Tide Water. North Carolina courses easily accessed from the North Strand...Bald Head Island GC, Cape Fear GC, Carolina National GC, Leopards Chase GC, Lions Paw GC, Lockwood Folly, Oyster Bay GC, Pearl-East/West GC, Panthers Run GC, Rivers Edge, Sea Trail GC- Byrd, Sea Trail GC- Maples, Sea Trail GC- Jones, St. James Members Club GC - Irwin, St. James Members Club GC - Cate, St. James Members Club GC - Nicklaus, Thistle GC, Tide Water and Tigers Eye to name a few.
Golf Course Designers in North Myrtle to name a few: Rees Jones , George Cobb, Pete Dye, Tom Fazio, Davis Love III, Greg Norman, Gene Hamm, Tom Jackson , Fred Couples, Clyde Johnston, Willard Byrd, Jack Nicklaus, Dan Maples, Arnold Palmer, Rees Jones and Hale Irving.
North Myrtle Beach Golf Vacations: Experience the causal grace of true Southern Hospitality. As the rest of the world seems to be speeding up North Myrtle Beach seems to slow down a bit. It is13 miles from Myrtle Beach and is a separate township. It starts at about 86th Avenue North and runs out when you get to North Carolina. This entire area is less crowded, more family oriented, and has wide white beaches. The Ocean Drive section of North Myrtle Beach is the birthplace of The Shag, the official State Dance of South Carolina. In the 60's beach drag racing was popular, which influenced NASCAR today. Also, nearly 25 percent of the Grand Strand golf courses are in North Myrtle Beach. It is comprised of several small beaches: Windy Hill Beach, then Crescent Beach, Ocean Drive, and Cherry Grove. Unlike its sister city to the south North Myrtle Beach is perched along the Intracoastal Waterway and makes for a beautifully scenic backyard. They have rivers, channels and marshes. Marinas with deep water access that are best for offshore fishing. And the area also offers inshore, pier, artificial reef and surf fishing. One of the unique aspects of North Myrtle Beach is its combination of the new and the old...old family run restaurants still thrive alongside the new upscale chains. Mom & Pop shops and antique stops exist next to new mega facilities like Barefoot Landing. In all a very different experience then Myrtle Beach.
Area Special Feature: North Myrtle Beach has stunning natural beauty and is the Carolina Coast at its best. It is interlaced with fresh water rivers and ponds, salt water inlets along with creeks and estuaries. Breathtaking local flora and fauna abound. Wildlife is everywhere.
Cost: Like Myrtle Beach it is a major tourist destination in the summer...May to August. You need to pay attention to the seasons for the best rates. Summer time is vacation time and a beach goers delight...Ocean front rates will be higher. At this time it's often a good idea to look up some Golf Vacation packages. During shoulder seasons from September to December you can find some pretty good deals and in January to February some great deals. Visit the North Myrtle Beach Chamber of Commerce Convention & Visitors Bureau website for special discounts on year-round rentals and golf packages...click here.
Best time to Go: The best time to play golf on the Grand Strand is either spring (March to June) or fall (September through November). The temperature is perfect at these times of year and the humidity low. The sun provides just enough heat and along with the gentle ocean breeze to make for a very comfortable round of golf.
Best value: December through February you can find some pretty terrific deals and I think it is the best values times both for accommodations and golf. Pick a late tee-time during these winter months to beat the cool mornings or any frost delays.
Weather Recap: One of the reasons that golfing is so popular in North Myrtle Beach is that it has nearly perfect weather year round. Constant ocean breezes help the area cool off even in the hottest of August days. The climate of North Myrtle Beach like its sister city Myrtle Beach is a mild subtropical zone. It's distance from the equator prevents it from becoming too warm and its distance from the Northeast keeps the wet and cold winters much further to the north. The water temperature stays within a nice comfort range due to the gulf stream that runs up the Grand Strand coast. During the summer months the weather is very warm and humid.
"Hurricane Season" - Being in the subtropical climate zone the area is subject to the possibility of a Hurricane or two. June through November is considered "Hurricane Season." This generally means that hurricanes are more likely during this period than at any other time of the year. Sometimes many years can go by without any hurricanes and some years there are a few that need to be watched.
The average warmest month is July. On average, the coolest month is January.
Average high and low temps:
January
56°F-33°F
February
59°F-34°F
March
66°F-40°F
April
74°F-47°F
May
78°F-54°F
June
85°F-62°F
July
90°F-69°F
August
88°F-68°F
September
84°F-63°F
October
76°F-50°F
November
68°F-42°F
December
59°F-35°F
Average Precipitation Inches:
January
4.66
February
3.57
March
4.14
April
3.06
May
4.09
June
5.21
July
5.76
August
7.42
September
6.73
October
3.47
November
3.06
December
3.79
Note: Times are representative of the 1st of each month and exact date data should be researched further.
| | | |
| --- | --- | --- |
| Month | Sun Rise | Sun Set |
| January | 07:20 | 17:17 |
| February | 07:12 | 17:45 |
| March | 06:44 | 18:11 |
| April | 06:03 | 16:35 |
| May | 05:26 | 18:58 |
| June | 05:05 | 19:20 |
| July | 05:07 | 19:29 |
| August | 05:26 | 19:15 |
| September | 05:48 | 18:41 |
| October | 06:09 | 17:59 |
| November | 06:34 | 17:22 |
| December | 07:01 | 17:06 |
Info from U.S.Naval Observatory Washington, DC 20392-5420
How to get to Myrtle Beach by Air: - Myrtle Beach International Airport (MYR)...About 45 minute drive from Airport to Cherry Grove. Airlines such as: Alleglant Air, Delta, Continental, Northwest, Spirit, U.S. Airways and Myrtle Beach Direct Air offer service to Myrtle Beach. Non-stop service from Allentown, PA, Fort Wayne, IN - Grand Rapids, MI - Huntington, WV - Knoxville, TN - Youngstown, OH - Newark, NJ - Atlanta, GA - Detroit, MI - Memphis, TN - Columbus, OH - Hagerstown, MD - Newark, N - Pittsburgh, PA - Springfield, IL - Worcester, MA - Toronto, ON, Ft. Lauderdale, FL, New York, NY (Laguardia), Washington, DC (Reagan National), Charlotte, NC, Chicago, IL and Washington Dulles to name a few places.
Wilmington, NC (ILM) New Hanover County Airport...ILM is about 60 miles - 1 hour 20 minutes by car from airport to Cherry Grove. Non-stop flights from 7 major cities including: New York (LGA), Atlanta (ATL), Philadelphia (PHL), Washington DC (DCA), Charlotte (CLT), Orlando-Sanford (SFB), Chicago (ORD)* and service to many other cities.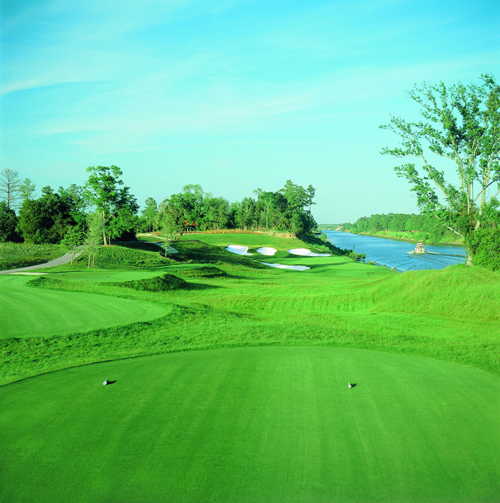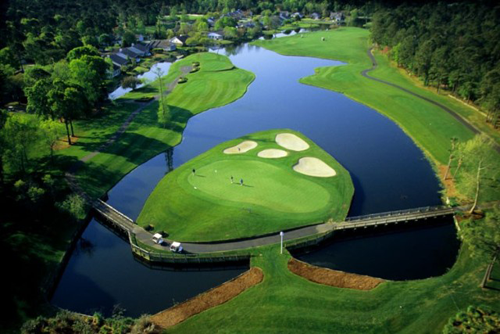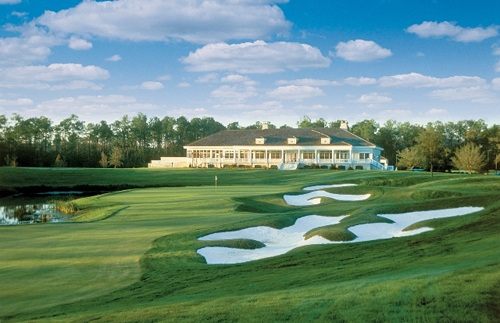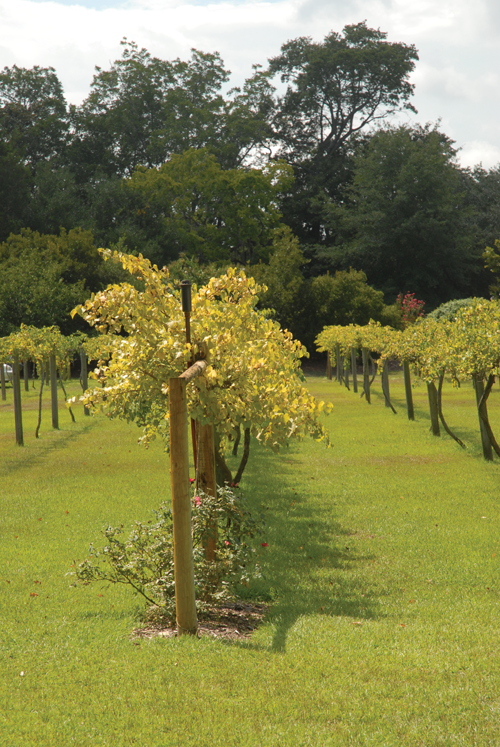 Night Life in Myrtle Beach: North Myrtle Beach is full of restaurants, dining facilities, entertainment venues, theaters and night clubs for every taste.
Dining choices include: Southern favorites (such as southern-style BBQ ribs), fine Italian dishes, Japanese steakhouses with entertaining chefs, classic American dining, and all-you-can-eat seafood buffets. The North Myrtle Beach area is home to many exciting theaters from concert arenas and live entertainment venues proving show-stomping performances to dinner shows. And Main Street is chocked full of Shag Clubs open year-round. Don't know how to Shag? Free lessons are offered every week at the clubs.
Two of the area's biggest dinner and entertainment attractions are to be found here; Pirates Voyage and The Carolina Opry. Barefoot Landing is home to one of the best theaters on the Grand Strand, Alabama Theatre and the famous House of Blues. Several miles further, you find the area called "Restaurant Row." This is a 2 mile area that probably has more restaurants than any other area along the Grand Strand. Fine Dining can be found here. Go a little further north and you will find Surfside Beach and its fabulous pier with restaurants and a gorgeous oceanfront State Park.
Don't forget this is where the Shag was born...Go to Fat Harold's Dance Club where they say "Swing is King." There are tons of clubs for all ages. North Myrtle is full of energy try...Spanish Gallon, Fat Harold's, Lady J's or Molly Darcy's on the Beach.
Suggested Local Attractions not to miss:
Golf Courses - More than you can count. 25% of the grand strand courses.
Fishing -The Cherry Grove Fishing Pier extends 985 feet into the Atlantic Ocean for both serious and casual fishing enthusiasts. For those who don't care to fish, there is a 2-tier viewing deck which provides a magnificent view of the ocean and surrounding area. Check out the webcam...click here.
Barefoot Landing - This is a large venue along the Intracoastal Waterway and with its own 27 acre lake. Barefoot combines beauty and nature with lot of shopping, dining, entertainment and special events, Migratory waterfowl, exotic fish and wildlife make North Myrtle Beach's Barefoot Landing their home. Attractions include: Alligator Adventure, T.I.G.E.R.S. Preserve, House of Blues, Alabama Theatre, Dick's Last Resort and over 100 specialty shops and 16 restaurants.
Inlet Point Plantation Stables...Horseback riding on the beach. There are very few places in the US that you are allowed to ride on the beach. Inlet Point has a beautiful private beach to ride.
Tanger Outlet Mall for bargain-hunting shoppers. Shop Guilt-Free for the nation's leading designer and brand name stores.
Great Beaches...Some of the Best in World and there are over ten miles of sun-kissed beaches...Cherry Grove, Ocean Drive, Crescent Beach or Windy Hill.
Carolina Vineyards Winery...Classic varietals to unique fruit blends. A real working winery that produces wine from many state grown fruits. Most of our Dry wines are varietal grape while most of our sweet wines are fruit.
Craft Beer outlets...Bully's at Barefoot... Fun atmosphere, decent bar food. It gets pretty fun late-night. Go on their deck and feed the massive carp and the turtles. Then there's Seamonkeys Tiki Bar at Peppertree Ocean Club in the Cherry Grove area. Drink awesome beer while chilling along the oceanfront...great food, great views and great beers.
Get in touch with nature...Heritage Shores Park in North Myrtle Beach in the Cherry Grove area. The park – on 8 acres has a series of boardwalks, two picnic shelters, boat access to the Cherry Grove marsh, two information kiosks, an observation station and a series of trails about two-thirds of a mile long.
Kayak fishing is becoming a hugely popular sport because you can quietly get up into the shallows where the big fish like to feed. Many big fish like to feed in very shallow creeks and inlets where power boats can't go, but you can!
Help in planning your trip to North Myrtle Beach: Any of the hotels/resorts noted to the above right will help plan all the details of your trip and or call or email GolfVacations.com
Click here for a free quote and details or Call Golf Vacations. 866-573-8450 -They will treat you well and give you the best service. Making it easier, faster and more fun to plan and go on your golf vacation.
Photo's courtesy of The North Myrtle Beach Chamber of Commerce Convention & Visitors Bureau.