Williamsburg, VA
"Colonial Williamsburg...NOT just for lovers...but for those that lovvve, Golf that is."

Details: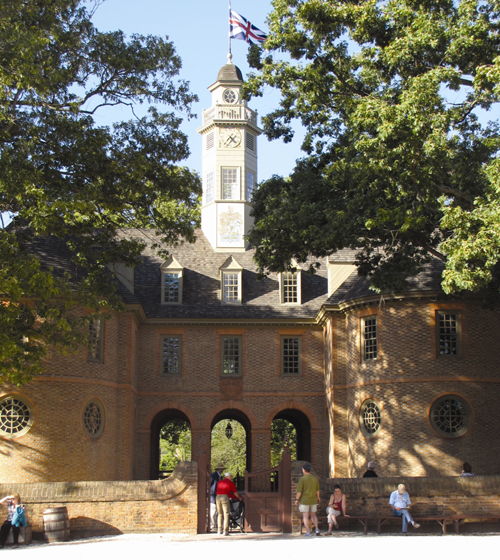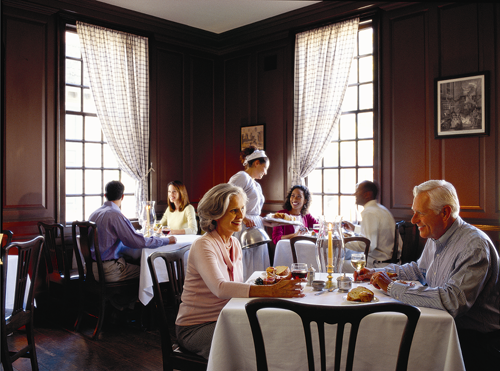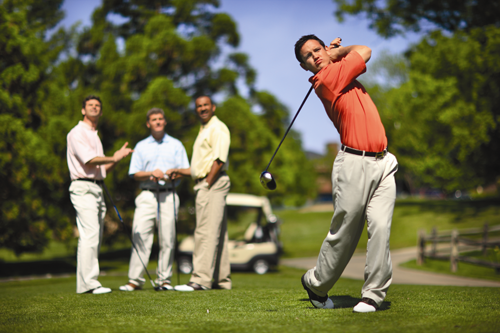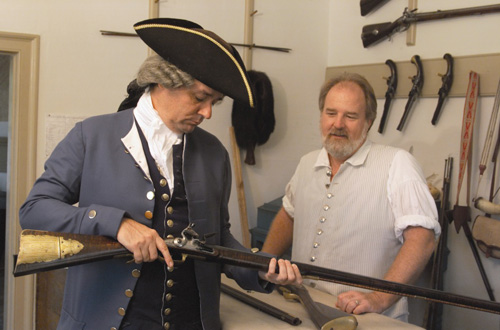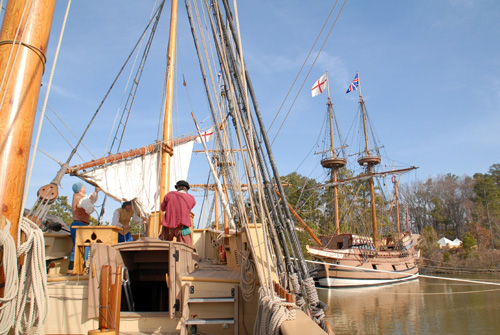 The Williamsburg, Virginia area from a golfers perspective: Williamsburg is spread upon a ridge on the peninsula between the James and York Rivers. From the golfers view the links here have scenic overlooks, water water everywhere (rivers big and small), wet lands, wild life, woodlands, rolling hills and lots of trees...you are surrounded by the venerable beauty of nature. You also have memorable natural landscapes such as the Blue Ridge Mountains, and Chesapeake Bay that are nearby. It is an outstanding place to put about 15 golf courses that provides the backdrop for breathtaking and challenging game-boards. This incredible land scape provides challenging holes, fairways and courses that are recognized as some of the most playable and beautiful in the country. In fact, several of the courses are Audubon-certified sanctuaries.
This is Colonial Williamsburg where History abounds: You can not help but be taken by the history that is ever presents there. This is colonial Williamsburg. What happen here help to set the stage for our independence and our nations destiny. Williamsburg, is part of the Historic Triangle of Virginia along with Yorktown, and Jamestown. Williamsburg was Britain's largest colony in the New World and from 1699 to 1780 was both the political and cultural center in the colonies. They call Colonial Williamsburg "the nation's largest living history museum." There are 500 buildings in over 300 acres...homes, stores and taverns all restored to their 18th-century appearances. Tradesmen practicing 30 historic trades and domestic crafts working these tasks daily...tinkers, tailors, blacksmiths, shoe makers, shop owners etc and the list goes on...Each go about life as if it were still the 1600's. Character actors act as historical interpreters telling you the history. It is a fascinating place to visit. Open from March to November or to whenever holiday season begins. If you came up to my Golf Concierge Desk and asked...I want to go to golf Williamsburg where would you stay, play, eat and oh yes partake in a little life after golf?...I would say read on...
Cost: This is a major tourist destination so prices in season tend to be a bit high. Going out to dinner is expensive but if you go at the right time, you can dine on some historically accurate food and some normal stuff for a reasonable price. You can save money through a wide variety of Colonial Williamsburg travel packages. Hotels, attractions, travel agencies offer Colonial Williamsburg Golf Travel Packages to make it both fun and very affordable. These Golf travel packages combine the cost of hotel, entrance fees to the attractions and other opportunities while in Williamsburg. By combining them together they provide you with an overall lower price that makes it affordable for you, your family or group. Another way to lower the cost to your family for Colonial Williamsburg Travel is to plan ahead.
Best time to Go: I think the best time of year is fall; September & October. You do have the possibility of hurricanes that come through from time to time, and it does effect the area, but for short periods. The humidity drops and it is very comfortable. Fall seems to last a very long time ...possibly all the way up until Christmas. Rainfall is probability at it's lowest this time of year. Although it is pretty consistent thought out the year. Next best time is late May into June. It's not that humid and it is wonderful there in the spring. The temps are pretty mild as well.
Best value: Spring and winter are the best value seasons. For some reason, maybe because kids are still in school and it is fewer family vacations, Summer is the busiest, hottest and most crowded time.
Weather Recap: Williamsburg's has a mild four season climate allows you to enjoy the outdoor activities year round. The weather in Williamsburg is temperate and seasonal. Summers are hot and humid with cool evenings. The mean annual temperature is 60 °F (16 °C), with an average annual snowfall of 6 inches (150 mm) and an average annual rainfall of 47 inches (1,200 mm). The wettest seasons are the spring and summer but again rainfall is fairly constant all year round.
Average high and low temps:
January
49°F-28°F
February
53°F-30°F
March
61°F-37°F
April
71°F-44°F
May
78°F-54°F
June
85°F-62°F
July
89°F-67°F
August
87°F-66°F
September
82°F-60°F
October
71°F-48°F
November
62°F-39°F
December
53°F-32°F
Average Precipitation Inches:
January
4.19
February
3.45
March
4.64
April
3.24
May
4.51
June
3.38
July
5.34
August
4.99
September
4.96
October
3.61
November
3.39
December
3.34
Williamsburg, VA sun rise and set for 2011 (on the first of each month):
| | | |
| --- | --- | --- |
| Month | Rise | Set |
| January | 7:21am | 5:00pm |
| February | 7:10am | 5:31pm |
| March | 6:38am | 6:01PM |
| April | 5:53am | 6:29pm |
| May | 5:12am | 6:56pm |
| June | 4:48am | 7:22pm |
| July | 4:50am | 7:31pm |
| August | 5:11am | 7:15pm |
| September | 5:37am | 6:36pm |
| October | 6:02am | 5:50pm |
| November | 6:31am | 5:09pm |
| December | 7:02am | 4:50pm |
Note: Above times are representative of the 1st of each month and exact date data should be researched further.
How to get to Williamsburg VA: By Air... Newport News/Williamsburg Int. (PHF) - 25 min./15 mi is the Closest airport. The Williamsburg Visitors bureau notes that major airlines have more than 200 flights, including nearly 30 non-stops, arriving daily to three international airports from just 45 minutes away: Norfolk (ORF), and Richmond International (RIC). By Train or Bus - Amtrak serves the Williamsburg Transportation Center with a connecting train from Washington, D.C. The center is just blocks from the Historic Area and provides car rentals, a cab stand, and Greyhound Bus connections.
Night Life Williamsburg: Lot's of it. Would I suggest any place where there wasn't significant life after golf. Welllll, Maybe...depending on how great the golf is. But with that said Williamsburg has a lot going on after the golf is done. And don't Forget this is a college town, William and Mary, the second oldest college in the US is hear...I think. And with that perspective you can count on a lively time when school is in session or out even. So..."You-can-get-anything-you-want at..." I mean in Williamsburg. I'm not sure but I don't think there's an Alice's restaurant there. But, Jazz, Blues, discos, Rock N' Roll, good pubs and bar bars, comedy clubs fine dining to pub food is available... You name it...It's a full service town. When the sun goes down you can have everything from a fine brew to a classic martini. I will give you a few ideas in the itinerary section below.
Local Attractions
14 Golf Courses within 20 minutes
5 Tradition Club Courses
Historical Colonial Williamsburg
Busch Gardens
Water Country USA
The College of William & Mary
Prime Outlets
Jamestown Settlement
Yorktown
Williamsburg Winery
Help in planning your trip to Colonial Williamsburg: Click here for a free quote and details or Call Golf Vacations. 866-573-8450 -They will treat you well and give you the best service. Making it easier, faster and more fun to plan and go on your golf vacation.